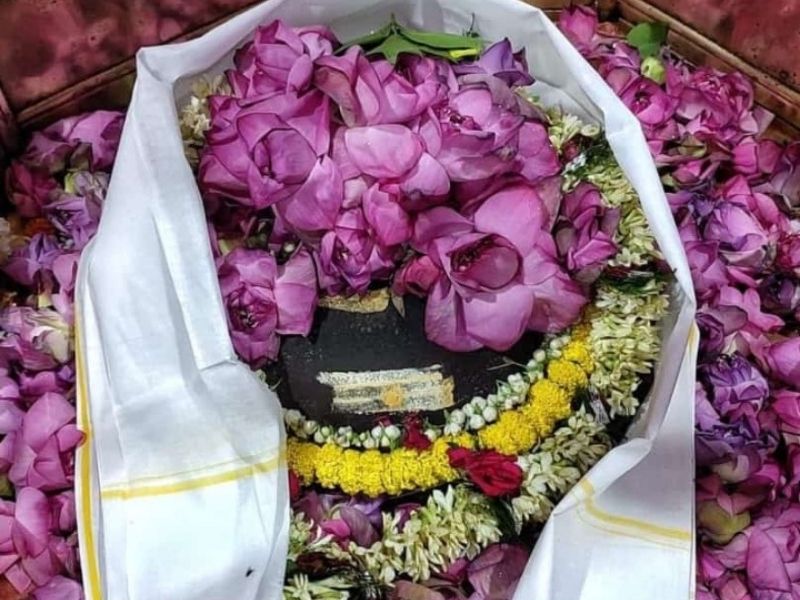 Kashi Archan Foundation is giving all the devotees a special opportunity to participate in the highly auspicious Sahasra Kamal Archana, Maha Mrityunjay Yagna, and Annadan Sewa on the Mahashivratri tithi here in Varanasi.
In the Sahasra Kamal Archana 1000, Kamals shall be offered to Mahadev which will be followed by the powerful Maha Mrityunjay Yagna and Annadan Sewa.
These Sewa shall be performed in your name and gotra by the 11 learned Shastris of Kashi.
Legend Associated with Kamal Archana Puja – Lord Vishnu had offered Kamal Archana to Lord Shiva wherein he offered 999 Kamals and One Kamal was missing, it was then that he took his eyes out and offered it to Lord Shiva. It was after this episode that he came to be known as Kamal Nayan and Lord Shiva blessed him with the Sudharshan Chakra.
Why you should participate in this Sewa on Mahashivratri?
Kamal Archana sewa to lord Shiva destroys poverty in every form and blesses the devotee with success, good health, and fortune.
According to Shiv Purana all the doshas from the kundali are removed by participating in the Mahamrityunjay Yagna.
Participating in the Annadan Sewa on Mahashivratri satisfies the conscience and soul of our Pitru Devtas and we obtain their blessings.
[/vc_column_inner][/vc_row_inner]