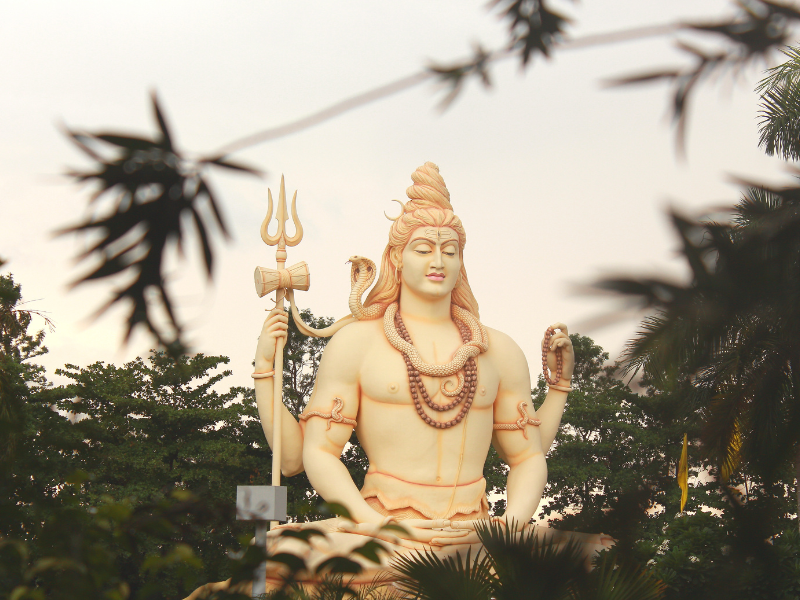 Kashi Archan Foundation is giving all the devotees a special opportunity to participate in the Maha Rudrabhisek, 1008 Maha Mrityunjay Jaap and Homam, Nav Grah Shanti Puja & Yagya & Sanyasi Bhojan Annadan Sewa on the Every Poornima Tithi here in Varanasi.
Mahamrtityunjay Temple Puja & Sewa Details::
Nav Grah Shanti Puja and Yagna: The whole world is under the influence of Nav Grahas and the Nav Grahas are under the influence of mantras. All mantras are under Brahmins, therefore Brahmins are deities. That is, a knowledgeable Brahmin who knows mantras is worshipable like a deity.The Learned Brahmins of Kashi are performing the Nav Grah Shanti Puja and Yagna which shall be performed in your name and Gotra. The Puja will have a healing influence on all the Nav Grahas and all the obstacles from the lives of the devotees will be removed.
Maha Rudrabishekh Puja: Maha Rudrabhisek Puja is the most sacred form of performing Abhisek sewa to Bhagwan Mahadev wherein the powerful 'Rudra Namakam Chamakam' path is recited 11 times.
During the course of recitation of mantras Pancamrit Snan which includes Milk, Ghee, Sugar, Curd, and Honey is offered to Mahadev along with Vastra, Naivedya and Mangala Aarti.
1008 Maha Mrityunjay Jaap and Homam: 1008 Maha Mrityunjay Jaap and Homam is the most powerful mantra in the universe which destroys poverty in all forms, removes any sickness or illness, and blesses the devotee with good fortune and prosperity.
Devotees have an amazing opportunity to perform the Maha Mrityunjay Jaap and Homam during the sacred Pradosh Kaal and the blessings of Shri Mrityunjay Mahadev.
Sanyasi Bhojan Annadan Sewa for Pornima: Sanyasi Bhojan Annadan Sewa for Pornima is the highest sewa both to God and Humanity. By performing regular Annadan Sewa we not only appease and get the blessings of our ancestors but also dispel any Doshas if present in our Kundali.
.
Why should you Participate in the Annadan Sewa to Sanyasis in Varanasi ?
Nav Grah Shanti Puja and Yagya should be done on a regular basis by all of us, it promotes stability and prosperity in the lives of the devotee

Performing sacred Maha Rudrabhisek is the highest sewa to Bhagwan Shiv, through which all the wishes of the devotees can get fulfilled.

According to Shiv Mahapurana, all the doshas from Kundali are removed by participating in the Maha Mrityunjaya Yagna.

Participating in the Sanyasi Bhojan Annadan Sewa for Pornima on Mahashivratri satisfies the conscience and soul of our Pitra Devtas and we obtain their blessing
Pujas done by Kashi Archan Foundation
Testimonials
What Our Devotees Says
We perform Abhisek, Archana and Annadan in the holy land of Kashi with grace of Mahadev under the support of Kashi Archan on all our auspicious days like Marriage Anniversary, Birthday or any auspicious occasion. I am extremely greatful to them for all the efforts they put behind in supporting us do all this.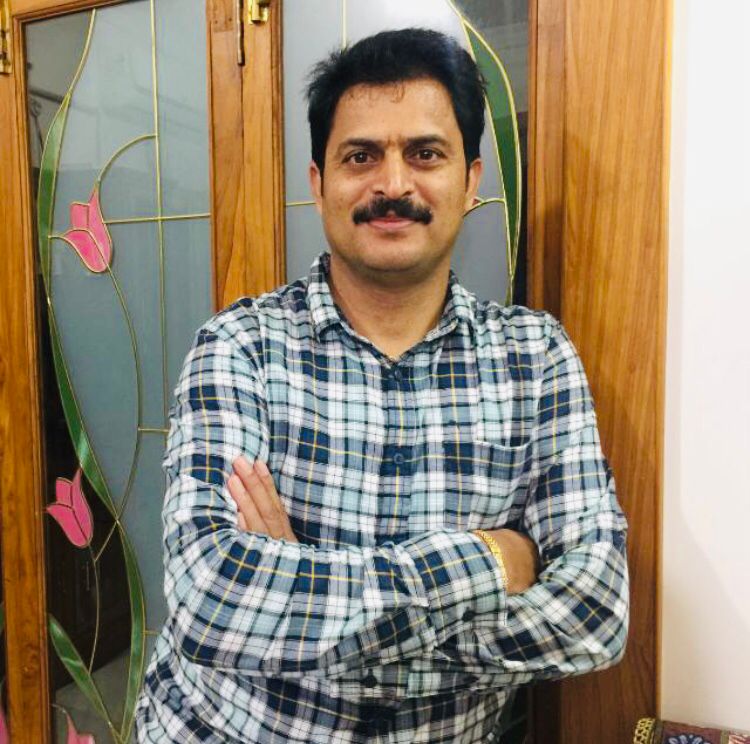 I have been a regular Annadan Donor with Kashi Archan Foundation, and the peace and satisfaction which one gets by doing this valuable seva is just priceless. More power to Kashi Archan with their efforts in the open community kitchen program.
I have been offering regular Khappar Seva in Kashi by the grace of god and also got a Mangal Jaap Anusthan completed all this under the guidance of Kashi Archan Foundation, much regards to them.
Kashi Archan enjoy's massive reputation in Kashi, i have performed many archanas with them including Kaal Bhairav Jaap Anusthan and Kamal Archan Abhisek and my experience has been simply divine.
With the help and support of Kashi Archan Foundation i have been fortunate in being able to regular Archana in Kashi Kaal Bhairav from the comfort of my home.
Under the guidance of learned Acharya of Kashi Archan Foundation i got Puja performed for my son's marriage and successful carrier and god has been very kind to us in granting to us both our wishes.
I am regular participant in the Akhand Deepak Seva of Kashi Archan Foundation, and i feel truly grateful to be a part of this divine family.
I have offered Khappar Seva and Kaal Bhairav Jaap Anusthan in Kashi with the help of Kashi Archan and their support and cooperation has been commendable to say the least.
Getting in touch with the team of Kashi Archan Foundation has been the luckiest thing that happened to me i got my visa, a new job post which i consider myself lucky to be doing regular Annadan Seva in Kashi.
My association and relation with the team of Kashi Archan is like a family, on numerous occasions i have offered my seva in Archana, Anusthan and Khappar Seva to Shri Kaal Bhairav Bhagwan, and i also got the opportunity to have a once in a life time seva to lord Kashi Vishwanath.
I have been regularly consulting the learned Astrologers of Kashi Archan Foundation for their Guidences and their advice has always been a source of guiding light for me.
Under the guidance of Kashi Archan Foundation i got the opportunity to perform Mahamrityunjay 1,25,000 jaap Anusthan in the Mrityunjay Mahadev Temple, Kashi. I will surely come back again next year in the holy month Vaishakh to do it again.
I perform Regular Rudrabhisek with Kashi Archan Foundation on every Purnima in the Kashi Temple via online medium and the kind of experience and puja service i get is just unparalleled, never seen a group of more professional people than them.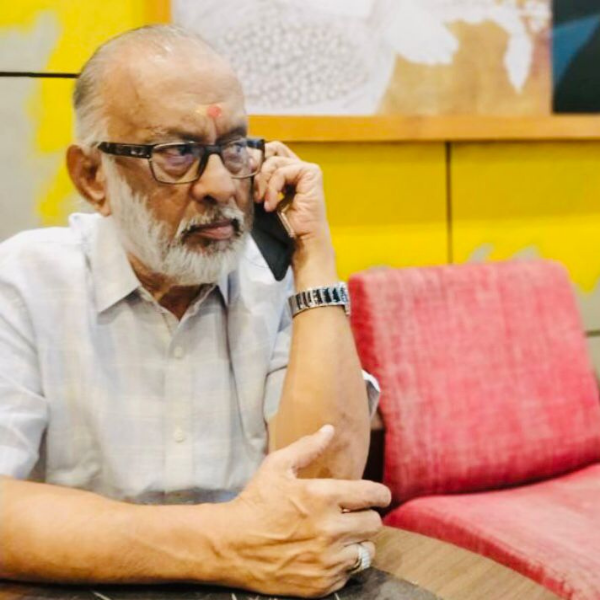 My age is 77 years, and i had a dear wish of coming to Kashi for performing Shraddha Karma to my parents, the way the entire team of Kashi Archan Foundation helped me during this Yatra was heart warming and I can't thank them enough for it.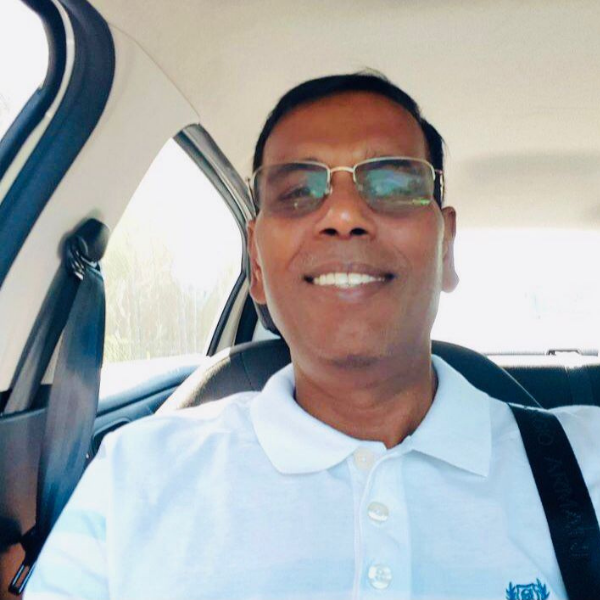 I have engaged numerous times with Kashi Archan Foundation for performing Annadan Seva in Kashi which is very dear to me, and it has been a pleasure to associate with them.
From performing Rudrabhisek at every Pradosh Kaal in Kashi to Lakshya Bilvarchan in Shravan Month, Kamal Archan at Mahashivratri, to Parthiv Puja during our visit to Kashi it has been surreal experience for me with Kashi Archan Foundation.
Frequently Asked Question
Who is Kashi Archan Foundation?
Kashi Archan plays a key role in connecting the devotees with the Avimukta Kashi Kshetra of Kashi and facilitating to them the Worship, Puja, Yatra, and Anusthan.
How I Can trust on Kashi Archan Puja & Sewa Services?
The Founders of Kashi Archan Foundation are directly associated with the sewa of Shri Kaal Bhairav Temple, Annapurna Temple, Kedarnath Temple, and other famous Temples of Varanasi.
Ensuring that the devotee gets a direct opportunity to perform Puja and Sewas in the temples of Varanasi.
Do I get the benefit of online Puja & Sewa?
From the vedic times, Brahmins have been performing Puja on behalf of devotees who for any reason were not able to get themselves physically present in the Puja.
Puja performed with due rituals by mentioning the name and gotra of the devotees, accrues them the exact Punya which one gets by being physically present.
[/vc_column_text][/vc_column_inner][/vc_row_inner]