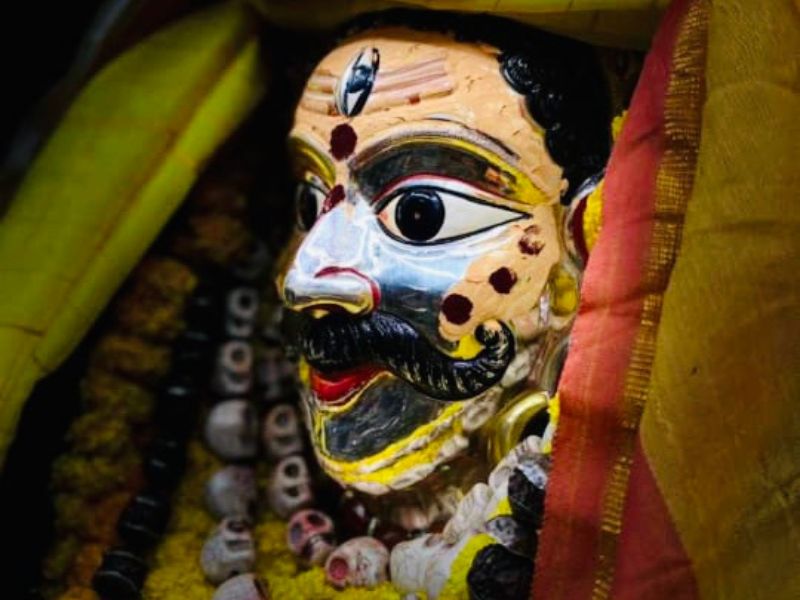 Kaal Bhairav Anushtan Puja
Duration;
18,000 Jaap: 01 Day | 05 Shastri
1,25,000 Jaap: 03 Day | 11 Shastri
1,25,000 Jaap: 01 Day | 36 Shastri
Kaal Bhairav Anushtan Puja:
Puja Vidhi;
Kaal Bhairav Jaap in Varanasi is performed to relief from all problems and calamities. This is the most comprehensive and holistic Kaal Bhairav puja which is also known as the 'Appada Udharak' puja which is a reliever from all problems and calamities.
In this pooja after the abhishekam to Lord Kaal Bhairav Brahmins take the Mahasankalpam in the name of yojmans to start with the Jaap Avartis. The Dharmesh of the japam Sankhya is subsequently followed by Homam, Tarapanam, Chaya Daan, and Brahmin Bhojan.
Benefits of the Puja:
Devotees obtain longevity as the impact of Markesh is also shadowed by this pooja and any health emergency is overcome.
The situation of the financial crisis, family relation problem, or court cases get absolved by performing this pooja and the devotee is blessed with the strength of mind.
OTHER RELATED PUJA