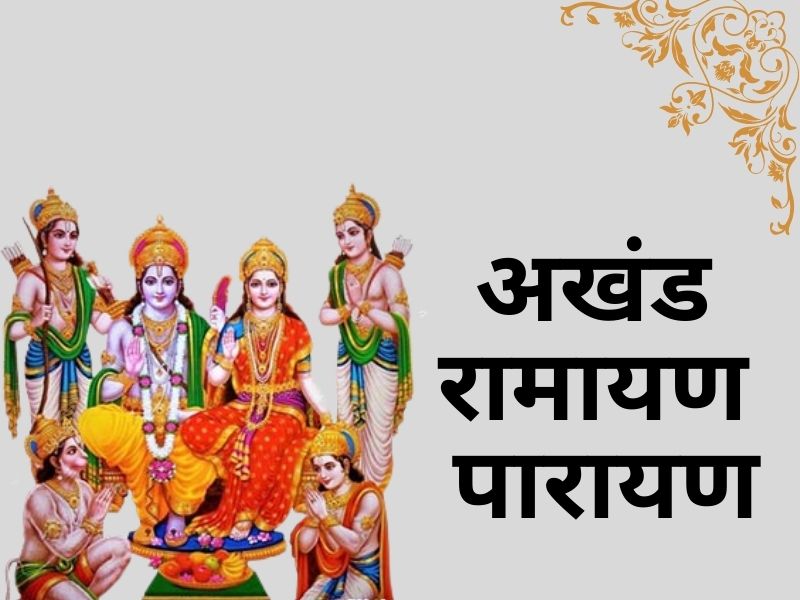 Ramcharitramanas is divided in to seven kaands viz the baal kaand, ayodhya kand, aranya kand, kishkhinda kand sundar kand, lanka kand and the uttar kaand.
Recitation of Ramayan continuously from beginning to end without any breaks takes around 24 hours and is known as Akhand Ramayana which means without any break.
Sampooran Ramayan Puja and path is the Highest Sewa to obtain the grace of Lord Ram and Hanuman and it is a fact that wherever in Kalyug, Ramayan is recited Hanuman Ji
always comes in person and attends the puja and blesses all the devotees present there.
Benefits of Akhand Ramayan:
Ramayan path wards-off negative energies and invites auspiciousness by blessing the devotee with Courage truth and righteouness.
It is beneficial to bring peace understanding prosperity and happiness in the family.
It brings Auspicious in Events like marriage childbirth and ensures sucess for new business ventures
OTHER RELATED PUJA