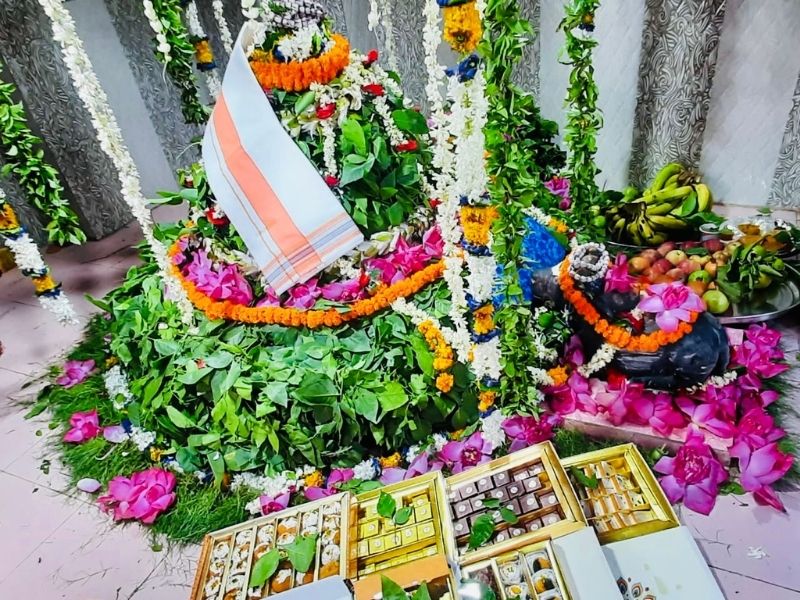 Laksha Bilva Archana
Duration
Sahasra Archana Duration: Time : 03 Hours | No of Priest 05
Laksha Archana Duration : Time: 06 Hours | No of Preist: 11
Puja Vidhi
According to Bilvashtakam by offering one Bilva Patra to Lord Shiva The devote obtains to Punya which is equivalent to what one obtains after having darshans of lord Kaal Bhairav in Kashi and by doing Kanya Daan of one crore unmarried girls.
One can simply imagine how virtuous it would be to offer 1,25,000 Bilva Patras with full faith during the course of Bilvarchan. The bilva symbolizes the holy trinity i.e Brahma Vishnu and Mahesh, it also symbolizes the three eyes of Lord Shiva.
Benefits Of the Laksha Bilvarchan Puja
Bilva patram means maredu patri, it is one which Sri Mahalakshmi likes hence by doing Bilvarcha a devotee obtains the blessings of not only lord Shiva but also Mahalakshmi.
By doing Bilva Archana a devotee is absolved of his sins from the past three births.
By Doing Bilva Archana a devotee is saved from any negative planetary influence and is blessed with health wealth and happy life.
OTHER RELATED PUJA